From the Start menu, choose Control Panel.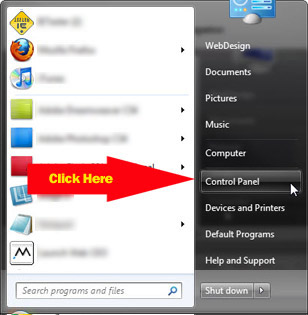 Click on Network and Sharing Center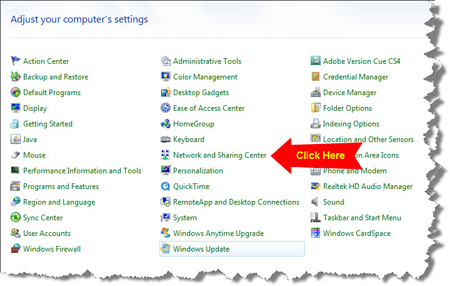 Click on Set-Up a New Connection or Network.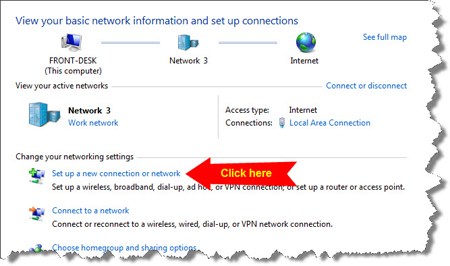 Click on Connect to the Internet, then click the Next button.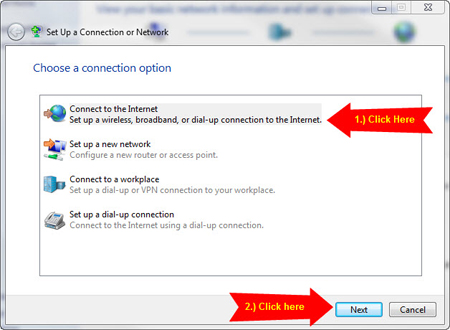 Click the Dial-up option.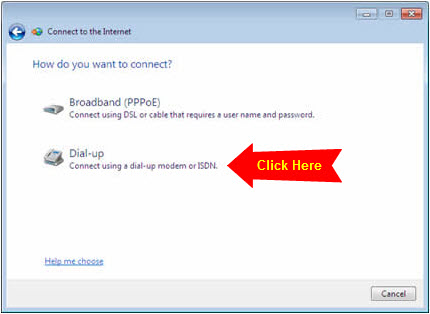 Enter the Dialup 4 Less Dial-up (POP) phone number you were given by Dialup 4 Less to dial for your Dial-up connection in the Dial-up phone number field. (Remember to check with your local telephone company to make sure that the access number you choose is a local toll-free call. )
Note: You can check the Allow other people to use this connection option if you have more than one user account on your computer and you want that person to be able to use this dial connection as well. There is no harm in leaving this option unchecked.)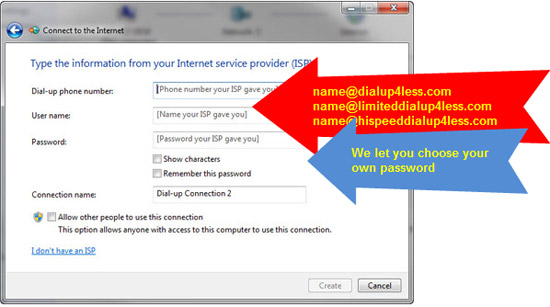 After clicking Connect, Windows 7 will attempt to connect to the Dialup 4 Less network over a Dial-up connection. You will need to have a Dial-up modem installed in the computer with an available phone line plugged into the modem port on the computer to connect to Dialup 4 Less.
Additonal Tips:
Remember, your username is case sensitive. (Make sure your CAPS LOCK button is off!)
If for some reason your computer does not connect, a screen will ask "Do you wish to continue anyway?" Click "Yes." We've found that re-starting your computer after completion often resolves connection problems. Saving the dial-up configuration you created prevents you from having to start all over!
Note that we have 3 different addresses that must be included with your username. Which one you use will depend on the type of plan you chose when you signed up. You must type in the FULL ADDRESS (Example: bill@limiteddialup4less.com, bill@hispeeddialup4less.com or bill@dialup4less.com)
Back To Support Page